Midge Paxton, 69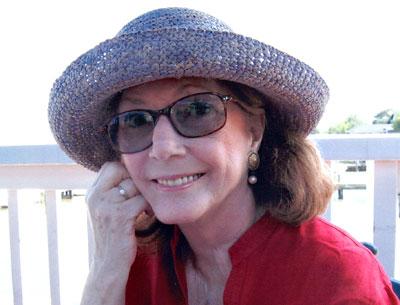 Feb. 23, 1945 - June 1, 2014
Margaret Ann Paxton, who was called Midge, died of pneumonia in Alexandria, Va., on Sunday. She was 69 and had persevered against an autoimmune disorder for many years.
Ms. Paxton and her husband, the folksinger Tom Paxton, who were married in 1963, were part of the early folk scene in Greenwich Village. Over the years, they traveled extensively as she supported his performing career and they took part in civil rights and antiwar demonstrations.
They had spent a few summers in Amagansett, and in 1967 moved to East Hampton, buying a house on Egypt Close the following year. Here, her family said, she was particularly proud of her work in the early women's rights movement.
The couple, who had two daughters by then, lived for two years in London, where Mr. Paxton frequently performed. They returned to East Hampton every summer and were part of a large network of friends who shared their interests, holiday celebrations, and cookouts at Little Albert's Landing in Amagansett.
Ms. Paxton was born on Feb. 23, 1945, in Englewood, N.J., to Thomas Ferris Cummings and the former Margaret Monaghan. The family lived in Stone Harbor, N.J., and in Flushing, Queens, before moving to the Upper West Side of Manhattan when she was 8. She attended Hunter College High School.
When her daughters were in high school, Ms. Paxton, who had briefly attended Southampton College, resumed work toward a degree. She graduated from Adelphi University in 1991 and established a practice in family therapy in New York City.
The Paxtons moved to Alexandria in 1996 to be near their daughter Jennifer, who had just had their first grandchild. Their daughter Kate joined them there shortly thereafter.
Ms. Paxton fell ill in 1999 and was cared for at home during the last five years of her life by Amy Amaya, who became a part of the family. A longtime friend described Ms. Paxton as invariably cheerful, a person who laughed all the time even as her health declined. "Midge made lemonade out of lemons," one friend said after hearing of her death this week, calling her an example for others on how to overcome adversity.
In addition to her husband and daughters, Kate Paxton of Alexandria and Jennifer Paxton of Bethesda, Md., she leaves three grandsons and two brothers, Thomas Ferris Cummings Jr. of Petersburg, Fla., and William Cummings of Alexandria. A sister, Ellin Cummings, died before her.
The Rev. Mark Horak celebrated a Mass of Christian burial yesterday at Holy Trinity Catholic Church, to which she belonged, in the Georgetown area of Washington, D.C.