Madoo's '(De)Constructing Paradise' With Enzo Enea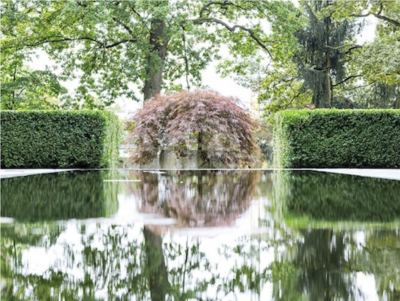 Enea Tree Museum
In New York City
"(De)Constructing Paradise," a talk by Enzo Enea on April 4 at 6:30 p.m. at the Cosmopolitan Club in Manhattan, will be this year's Madoo in Manhattan Robert Dash Garden Design Lecture. A reception will follow the talk.
An acclaimed Swiss landscape architect as well as one of the world's most prominent tree collectors, Mr. Enea will introduce his company's philosophy and present different projects that engage with the notion of paradise and how it has been expressed through his work of the last 25 years. 
Mr. Enea is the founder and principal of Enea Landscape Architecture, which has created more than 500 projects worldwide. One of these, the Tree Museum, opened to the public in 2010. Situated near Upper Lake Zurich in Switzerland, the museum exhibits individual trees from his collection as well as contemporary sculpture in a combination of landscape, botany, art, architecture, and design.
After training as an industrial designer, Mr. Enea studied landscape architecture in London and then traveled to Brazil and Hawaii, where he designed his first major landscape project. He has received numerous gold and silver awards at the Giardina show in Basel and Zurich and in 1998 was awarded a certificate of merit at the Chelsea Flower Show in London. A hallmark of his projects is the fusion of outdoor and indoor spaces. 
Tickets, which are available at madoo.org, are $150, $125 for members. Advance reservations are required, as are jackets and ties for men.