Five Writers on Rewriting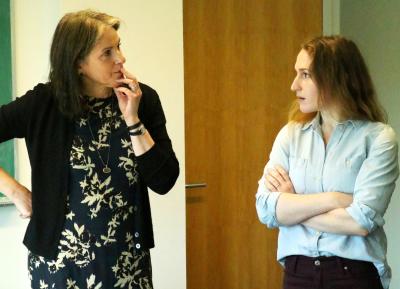 Stony Brook Southampton Photo
For the Writers Speak series Wednesday at the college
"Oh, that's just first draft stuff," you may have heard as an explanation for clumsy writing left on the page — professionally, back in college, you name it. But why not get it right before someone else reads it?
The "art and craft of the redraft" is next up in the Writers Speak series at Stony Brook Southampton, just back for the spring. On March 13 a panel of faculty members in the M.F.A. program in creative writing and literature will speak from experience, from the point of view of a poet (Cornelius Eady), a novelist (Paul Harding), a master of the short story (Amy Hempel), a pre-eminent essayist (Roger Rosenblatt), and a writer who has successfully negotiated both fiction and nonfiction (Susan Scarf Merrell). 
The moderator will be, hold the parentheses, Robert Reeves, a novelist and the college's associate provost. The start time is 7 p.m., and the place to meet is not the usual Radio Lounge upstairs in Chancellors Hall, but rather the first-floor Duke Lecture Hall. It is free and open to all, as the fliers say.
There's more to the spring lineup, of course, as March 27 brings Gary J. Whitehead, a poet, with Ms. Hempel returning on April 3, joined by Julia Slavin, a writer of short fiction. Sharon Dolin, a poet, and Chloe Caldwell, a fiction writer, will speak on April 24, and M.F.A. students will read from their work on May 1.
The gatherings start with a reception at 6:30. Questions and answers and book signings follow.