Documentaries Abound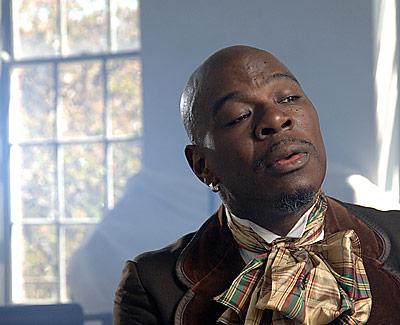 The Hamptons Black International Film Festival opens today in Manhattan with a premiere of "Obama's Irish Roots," a documentary about the President as he traces his Irish ancestry, produced and directed by Gabriel Murray. The festival will continue at the Bay Street Theatre in Sag Harbor over the weekend, showcasing films that explore the African Diaspora, with a focus on countries such as Brazil, Burkina Faso, and South Africa. 
    Founded by Angelique Monét, a multimedia artist and filmmaker, the festival originated as a platform for independent cinema. "It's multicultural and international. I wanted to bring something that's different than other festivals. It's a small boutique, and we offer strategic partnerships with other festivals," said Ms. Monét.
    "Smaller boutique festivals can give filmmakers the love and support that they need," she added. "With me being a distributor and having a channel on Dish, it's an asset for filmmakers to have support with distribution."
    In addition to the Obama film, which will be shown before members of the Congressional Black Caucus on Friday, Sept. 23, this weekend's selections include "Bellini and The Devil," a Brazilian thriller that involves murder, an affair, and a search for a missing book, directed by Marcelo Galvao Silva, "Area Q," starring Isaiah Washington, a sci-fi that takes place in Brazil, directed by Gerson Sanginitto, and "Koglb-zanga or Prince Wendemi," a documentary from Burkina Faso about women, witchcraft, and social justice, directed by Ilboudo Yalgabama.
    Another documentary is "Faubourg Tremé: The Untold Story of Black New Orleans," a historical analysis of a neighborhood of free black people in New Orleans from the 1800s to post-Katrina, directed by Dawn Logsdon and Lolis Eric Elie, writer and co-director, along with "Popa Wu: A 5 Percent Story," in which the father of the Wu Tang Clan, Popa Wu, discusses growing up in Brooklyn in the 1950s, directed by Khalik Allah. The festival concludes with "Confessions of a Gambler," set in South Africa, where a Muslim woman becomes a gambler in order to buy medicine for her son, who has H.I.V., directed by Amanda Lane.