A Cotswolds Gardens Tour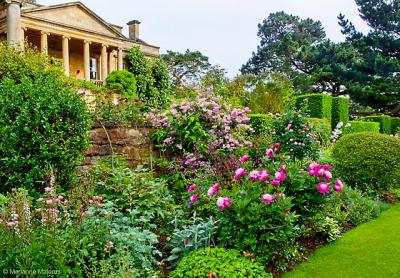 Marianne Majerus
Contemporary English Designers and Visionaries of the Past
Now in its third year, Caplan Rose, an East End travel company that organizes private tours of gardens and cultural destinations in rural England, has announced its summer 2019 excursions, which include Cotswolds Gardens: Contemporary English Designers and Visionaries of the Past.
The trip, which will take place May 7 through May 12, will range from the 17th-century Rousham Garden by William Kent to private gardens by the influential contemporary designers Arne Maynard, Dan Pearson, and Tom Stuart-Smith. The region is notable for its many medieval villages, rolling countryside, and iconic country houses. Guests will stay at a hotel that "combines traditional comfort with a modern urban twist and locavore cuisine," according to the company's website.
"The Cotswolds is an extraordinarily beautiful part of England," said Emily Goldstein, co-owner with Katharine Battle of Caplan Rose. "For those who have been before, what is distinctive is that we bring people to private gardens they wouldn't otherwise have access to. It's a very personal experience. We take eight to 12 people, so a lot of detail goes into the selection of gardens every year. And the itineraries are always evolving, which makes it fun for us."
Caplan Rose has organized two other excursions for 2019, one to Devon and Cornwall and one to Scotland. Both are fully booked. In addition, Ms. Goldstein and Ms. Battle are able to design itineraries throughout the United Kingdom tailored to the specific interests, dates, and budgets of private groups.
Ms. Goldstein has worked as a gallery director and private art adviser and in 2004 founded the Drawing Room in East Hampton with Victoria Munroe. Born in Scotland and educated in England, Ms. Battle lived and worked in England, Italy, and Mexico before moving to the United States in 1997. Both women live in Sag Harbor.
More information is available online at caplanrose.com.