Bettie B. Wysor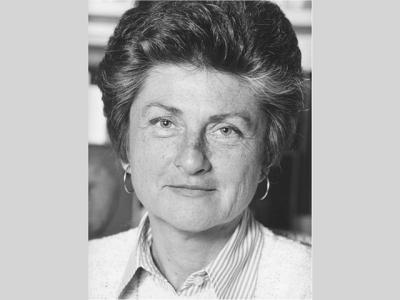 June 28, 1928 - Nov. 29, 2018
Bettie B. Wysor, a novelist and playwright who also was an East Hampton real estate broker, died of the complications of Alzheimer's disease last Thursday at the Kanas Center for Hospice Care on Quiogue. She was 90.
In 1952, she became the resident playwright at the Barter Theatre in Abingdon, Va., after which Ms. Wysor worked as an advertising copywriter for J. Walter Thompson, Benton and Bowles, and other prestigious firms in New York City. A career as a magazine writer followed. She was art and antiques editor and a columnist for Town and Country, and wrote for Harper's Bazaar, Vogue, and Ladies Home Journal.
Her nonfiction book, "The Lesbian Myth," was published in 1974, and she later wrote three novels. She also worked as the director of special projects at the Dramatists Guild of America. 
Born on June 28, 1928, in Lebanon, Va. to the former Stella May Snead and William Clarence Wysor, she attended Virginia Intermont College. She moved to New York four years after graduation. 
Ms. Wysor became a real estate broker, primarily for Sotheby's, when she moved to East Hampton in the 1980s. She was a member here of St. Luke's Episcopal Church and loved cooking and gardening. Six years ago, she moved to Peconic Landing, a retirement community in Greenport. 
A memorial service will be held at St. Luke's Episcopal Church in East Hampton in the spring. She is buried at the church's Memorial Garden. She is survived by a niece, two nephews, and a goddaughter.
Donations in her memory have been suggested to the Kanas Center for Hospice Care, P.O. Box 1048, Westhampton Beach 11978.