The Art Scene: 08.31.17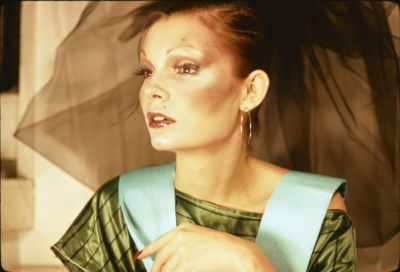 Local Art News
Billy Sullivan and Kathy Rudin at Ille
Works by Billy Sullivan and Kathy Rudin are on view at Ille Arts in Amagansett through Sept. 12. Mr. Sullivan is known for a body of work that chronicles his world and the people in it, and the exhibition includes paintings, photographs, and drawings that range from atmospheric images of New York's demimonde to bright pastels and watercolors that deftly capture moments in people's lives.
Ms. Rudin's work often combines text with photographs or drawings, with results ranging from biting social commentary to humorous disjunctions between text and image. Leonardo's "The Last Supper," for example, is affixed to a takeout menu from a Chinese restaurant with the caption, "They ordered in." A drawing of Mama Celeste from the Celeste Frozen Pizza box is subtitled, "Was a bag man for the mob," while Little Miss Sunbeam of white bread fame was "later diagnosed with bipolar disorder."
Legal Issues for Artists
The East Hampton Arts Council and Volunteer Lawyers for the Arts will host "Legal Issues for Visual Artists: Copyright and Contracts," a free presentation by Katie Wagner, executive director of the lawyers' group, and Betsy Dale, a staff attorney, next Thursday from 6 to 8 p.m. at the Amagansett Library. 
Carol Steinberg, a lawyer who specializes in art and entertainment law and is a board member of the arts council, will moderate the discussion.
The East Hampton Arts Council was established to foster the economic value derived from promoting arts-related activities and businesses and to advise the town on issues concerning the arts.
Duncan and Burgos at Halsey Mckay
The Halsey Mckay Gallery in East Hampton is presenting through Oct. 15 a group show organized by Nicole Klagsbrun and a two-artist exhibition of work by Ernesto Burgos and Chris Duncan.
Ms. Klagsbrun has selected four artists who apply inventive approaches to unique materials. Anna Betbeze dyes, cuts, folds, sews, scorches, and otherwise transforms textiles. In Brandon Ndife's work, found objects collide with materials typically used in construction. Martha Tuttle's assemblages are made with layers of silk, wool, paper, hematite, wood, indigo, and logwood. Jessica Vaughn's visual "interventions" in the urban landscape reflect on the sociopolitical narratives that define America's cities.
Visual surprises and formal harmony characterize the seemingly disparate approaches to art-making of Mr. Duncan and Mr. Burgos. Mr. Duncan's fabrics are bleached by months-long exposure to sunlight before being painted with saturated color in the studio. Mr. Burgos's sculptures, made from cardboard, fiberglass, and aqua resin, appear weighty despite the lightness of the materials.  
Two at Rental Gallery
Two solo shows will open Saturday at the Rental Gallery in East Hampton with a reception from 6 to 8 p.m. They will continue through Oct. 31. 
Elsa Hansen Oldham will exhibit small-scale hand-embroidered works that draw from pop culture, history, and politics, often grouping tiny figures in tableaus that combine sophisticated humor and social commentary with deceptively simple imagery. (Picture, for example, samplers combining R. Crumb and R. Kelly or Marcel Duchamp with a urinal, or Kanye West and Sisyphus.)
The stylized forms of Geoff Mc­Fetridge's paintings reflect in part his parallel career as a graphic designer. Of his paintings, which straddle the line between pattern and figuration, he has said, "Design language . . . is very accessible to me. My paintings are as much rooted in logos as they are in art history."
Tim Conlon's Trains
"Between the Lines," a solo exhibition of new paintings and train sculptures by Tim Conlon, will open tomorrow and remain on view through Sept. 24 at Roman Fine Art in East Hampton. A reception will take place Saturday evening from 6 to 8.
The show features work from the artist's "Blank Canvas" series, a collection of freight-train paintings that combine typography, abstraction, and trompe l'oeil to bring railroad logos, weathered metal and paint, and graffiti art into close focus.
In addition to the paintings, Mr. Conlon makes one-eighth-scale and G-scale trains, complete with long-vanished logos and graffiti.
On Representation
The new exhibition at the Karma Gallery in Amagansett, which will run through Sept. 10, engages perception and representation through the work of Duane Hanson, who was known for his hyper-realistic sculptures of ordinary people, and Dike Blair, who came to New York City in the late 1970s, when Hanson's work was peripheral to the art world's critical discourse.
Mr. Blair's new oil paintings capture the banal and transitory details of everyday life with deadpan perception. In 1994, he took issue with a review of Mr. Hanson's work by Michael Kimmelman of The New York Times in a text that concluded, "There is magic happening at the edge of representation, and this suggests to me that Hanson's work was not, and is not, the 'dead end' that Mr. Kimmelman concludes [it is]."
Images of Water
"Water: The Element That Surrounds Us," a show of work by five photographers, will open at the Tulla Booth Gallery in Sag Harbor with a reception tomorrow from 6 to 8 p.m. It will remain on view through Oct. 15.
Stephen Wilkes has photographed sites throughout the world, among them the crowded beaches of Coney Island and Santa Monica. Daniel Jones takes a painterly approach, creating pristine images usually devoid of people. 
By contrast, Herbert Friedman's beach scenes are packed with bathers and their accouterments, including colorful umbrellas. Blair Seagram is drawn to the panoramas and dynamism of surfers, while Dawn Watson's favorite subject is "the water . . . from Montauk to Westhampton."
Nick Weber in Montauk
Paintings by the Amagansett artist Nick Weber will be on view at Boo-Hooray Summer Rental in Montauk from Sunday through Sept. 15, with a reception set for Sunday from 4 to 6 p.m.
Mr. Weber is a figurative painter of people and moody night landscapes, whose work has loosened up in recent years to the point where details are blurred or partially obscured by the free handling of paint and the buildup of surfaces. 
Southampton Artists Show
The Southampton Artists Association's annual Labor Day show will be on view at the Southampton Cultural Center through Sept. 10, with receptions scheduled for Saturday from 4 to 6 p.m. and Friday, Sept. 8, also from 4 to 6. The exhibition includes painting, sculpture, photography, and works on paper.