Anthony D'Agostino, Marine Biologist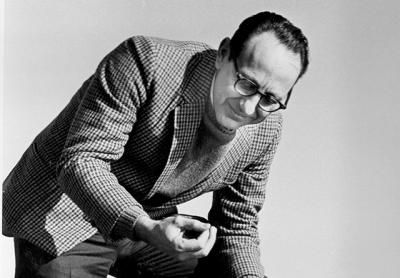 In 1948, 17-year-old Anthony D'Agostino arrived in America from Sicily, speaking only Italian. Determined to obtain a general education diploma, he learned English by spending hours in movie theaters watching Italian films with English subtitles.  He went on to earn bachelor of science, master's, and doctoral degrees from New York University and to gain international recognition for research on the genetics and nutrition of Homerus americanus, the Atlantic lobster. He died of natural causes on June 20 at Stony Brook University Hospital at the age of 86.
Dr. D'Agostino came to Montauk in 1970 when he was appointed to represent St. John's University at the New York Ocean Science Laboratory, which researched marine life in Long Island Sound and surrounding waters. It was there that he did research on the Atlantic lobster. Isolating a genetic trait for fast growth and using a color marker of the blue lobster, he was successful in growing a full-sized lobster in the lab in half the time it took to reach maturity in the wild. He was commissioned by the United Nations from 1972 to 1973 to assess, by onsite investigation, a possible marine-based economy through the cultivation of brine shrimp for Christmas Island in the Indian Ocean. He also worked for the New York State Department of Environmental Conservation and as a senior research biologist for the New York Aquarium.
In 1986, by which time the Ocean Science Laboratory had lost its funding, he set up the Montauk Marine Science Institute' with his son, John D'Agostino, and Mike Cappelluzzo and Eric Engstrom. Using a building that had been part of the New York Ocean Science Laboratory, he continued research in marine science, the blue lobster, and brine shrimp.
Having received a G.E.D., but before beginning graduate study, Dr. D'Agostino was drafted into the Army, serving from 1951 to '53 in the Korean War with the 8076th Mobile Army Surgical Hospital (MASH) Unit. After the war, he was employed by the Haskins Laboratory, a private, non-profit research institute. He joined the faculty of St. John's University as a professor of biology after receiving a master's degree. He then became a scientific consultant and developer for Harold von Braunhut, the creator and inventor of the Amazing Live Sea-Monkeys scientific toy.
Dr. D'Agostino and Irene Chiara­monte were married in Jamaica Estates, Queens, in 1970 and spent a summer-long honeymoon in Montauk in an apartment overlooking Fort Pond Bay. Their son, who continues to live in Montauk, was born in 1971 and their daughter, Stephanie Rogers, was born in 1973. By then they had made Montauk their home base.
Dr. D'Agostino is survived by his wife, son, and daughter, who lives in   Wilmington, N.C., as well as by three grandchildren. He was buried last Thursday at Fort Hill Cemetery in Montauk.