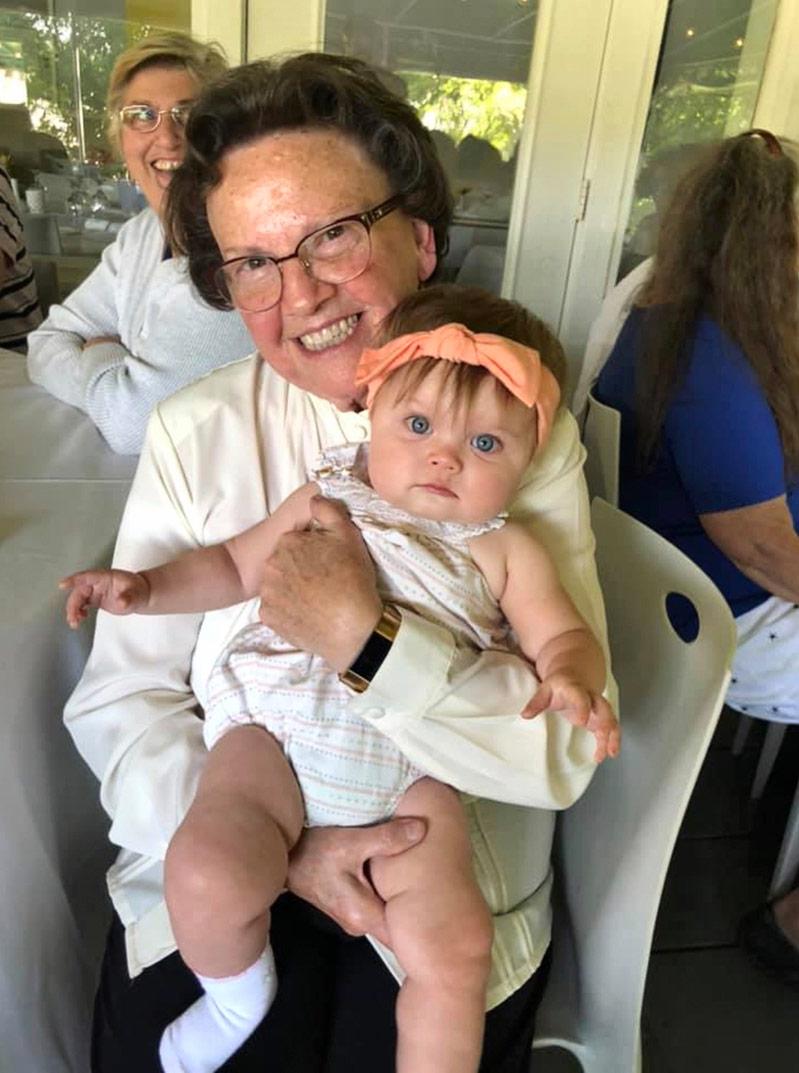 Mary Vorpahl of East Hampton celebrated her 80th birthday with family and friends at a surprise party on Sunday at Harbor Bistro in Springs, the guests including Assemblyman Fred W. Thiele Jr. and Councilman Jeff Bragman of the East Hampton Town Board.
"It was terrific," said Mrs. Vorpahl, who arrived at the restaurant "totally unsuspecting" of the celebration waiting inside. It was only when she and her grandson Kyle Ballou opened the door, "and my three other grandsons were there, that I knew. It was super-good."
"It was a really lovely time," agreed her daughter, Susan Vorpahl, an East Hampton Town trustee. "It was a beautiful day to be in a perfect spot, right on the water."
The Potter-Tekulsky Band performed, with Justice Steven Tekulsky telling Mrs. Vorpahl, "Today, the name of our band is the Finest Kind," Susan Vorpahl recounted, the "finest kind" a phrase often spoken by Mrs. Vorpahl's late husband, Stuart Vorpahl, a bayman and longtime trustee.
Mr. Ballou, who is secretary of the East Hampton Town Republican Committee, thanked those attending the party. "Your presence is a statement of the love this community has for my family," he said. "My grandparents, Mary and Stuart, are strong threads that have held our extended family together and bound us to the Town of East Hampton for many, many years. I think it is also safe to say that they have had a positive effect on everyone gathered here, and that Stuart is smiling down on us today."
Mrs. Vorpahl, who is still a part-time employee of the town and has been active in the Amagansett Presbyterian Church for some 40 years, met her future husband at a baymen's association dinner, their daughter said, and the couple married in 1962. Mr. Vorpahl died in 2016.
"I had a great life with Stuart," Mrs. Vorpahl said, reflecting on her first 80 years. "I've worked a lot."
"Everybody was so excited to be there and to honor her," Susan Vorpahl said. "She's the unspoken rock of our family."