In Reykjavik we have 24 hours of daylight in June and about four hours in January. It's one of the cleanest, greenest, and safest cities in the world — a "greening up" that's urgent as temperatures across the Arctic rise faster than anywhere else in the world. When I was 18, I moved to New York to pursue a modeling career and also attended the IESE Business School, part of the University of Navarra, Spain. A year ago, my partner and I relocated to Water Mill with our two children, ages 2 and 3, as we wanted to be closer to nature and surfing. But I do miss Iceland's crystal-pure air and the fresh incredible-tasting drinking water. (Iceland also supplies hot water to all households straight from the earth's volcanic bowels.)
During a month in Reykjavik this summer — I'm an investor in the city's Aldin Biodome project, a geo-climate oasis and wellness attraction slated to open in 2021 — I compiled this list of my favorite spots around the capital and the nearby countryside.
Eat
Reykjavik has a lot of tasty restaurants. Messinn is my favorite for fish, situated by the old harbor. The Grillmarket, a lovely high-end dinner spot in an old cinema, works in close collaboration with local farmers and offers the very best lamb, fish, and desserts. Snaps Bistro Bar is a fun foodie hot spot for lunch or dinner, serving a mix of French, Danish, and Icelandic cuisine with a cool bar downstairs, that's very popular with the locals. The Coocoo's Nest, a family-owned, environmentally friendly restaurant in a hip, recently developed area by the harbor, is a great place for lunch, serving fresh salads and excellent brunch on the weekends. Go green: No need to buy water in Iceland, just bring your reusable water bottle and fill it up anywhere. The tap water is as good as it gets.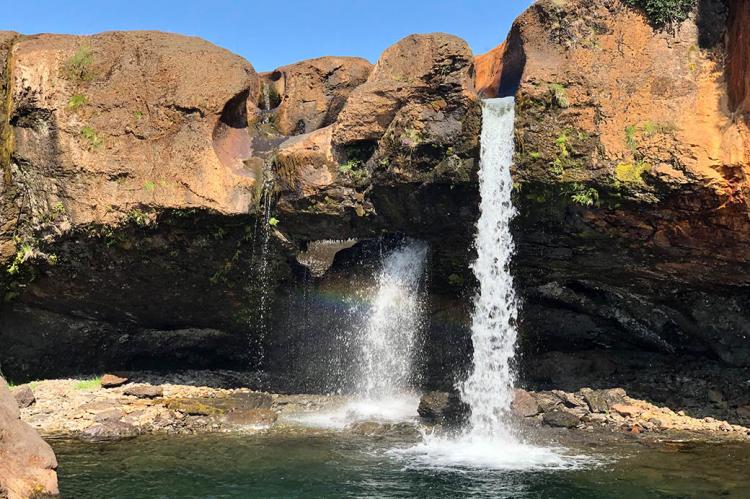 Do
Hiking is one of the favorite pastimes of Icelanders, not surprisingly since Iceland is a land of mountains and ridges. The Glymur waterfall, about an hour's drive outside of Reykjavik, is the country's highest waterfall, and the hike there takes about two and a half hours and is perfect for kids 6 and up. The drive is incredibly beautiful, too, through the Whalefjord, an approximately 20-mile-long fjord surrounded by volcanic mountains. If possible, schedule a two-day drive along the south coast and make three stops: The Seljalandsfoss waterfall, which you can walk behind; the Skogarfoss waterfall, which is the start of a great hike to PùrsmÜrk and the nature reserve, and Reynisfjara, which — with its enormous basalt stacks and roaring Atlantic waves — is considered to be a stunning example of Iceland's black sand beaches. Reynisfjara was voted by National Geographic as one of the top 10 nontropical beaches on the planet. Also, worth a visit is the Glacier Lagoon, where you can see seals, Arctic terns, and, yes, tourists. Bus Travel Iceland offers a variety of great day trips from Reykjavik, including Northern Light tours between September and March, the perfect time to see the aurora borealis.
Grotta, only five minutes by car from downtown Reykjavik in the town of Seltjarnanes, has lots of birdlife, a hot natural foot bath, and a lighthouse on the ocean. But my favorite way to explore the nature in Iceland is on horseback. The Breioabolsstaour farm outside the capital offers horse tours with Oli, the last cowboy in Iceland.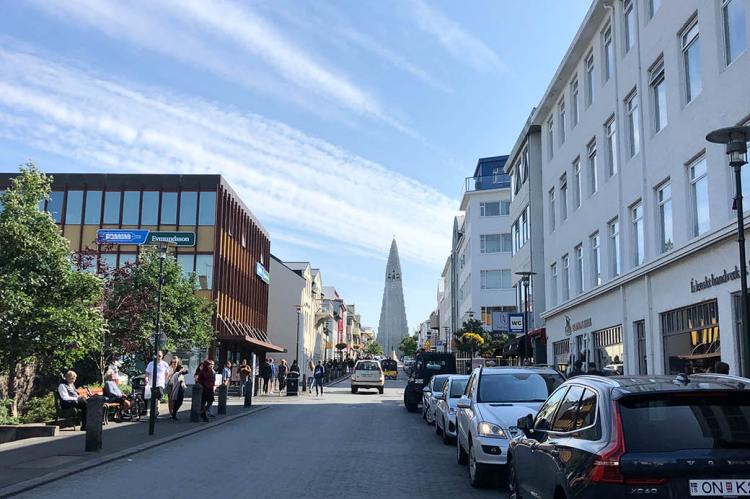 Stay
At the Alda Hotel in Reykjavik, contemporary Nordic-inspired design runs throughout the spacious rooms and the stylish bar-lounge-lobby area. Perfectly situated at the eastern end of the city's main shopping and nightlife street, Laugavegur, many of its 65 rooms have views over Faxafloi Bay and to Mount Esja. Doubles start at approximately $195 a night. aldahotel.is
Shop
Geysir is an upscale shop that features Icelandic brands such as Kalda, which are beautiful shoes made of fish skin. Look for Icelandic skin care brands Bio Effect and Feel Iceland, sold in various shops in Reykjavik and at the airport. Near the stunning Hallgrímskirkja church is 12 Tonar, offering the best of Icelandic music and coffee. Bjork's a fan.
Relax
Iceland is known for its geothermal pools, and they are popular with the locals. One of my favorites is the Secret Lagoon in Fluoir, about 80 minutes outside of Reykjavik. Eat at the tomato farm there and see how food is grown year round in greenhouses using geothermal energy. The Blue Lagoon, by the airport, is perfect right after you land or before your flight back. Booking ahead is a must, though, as it's a popular spot.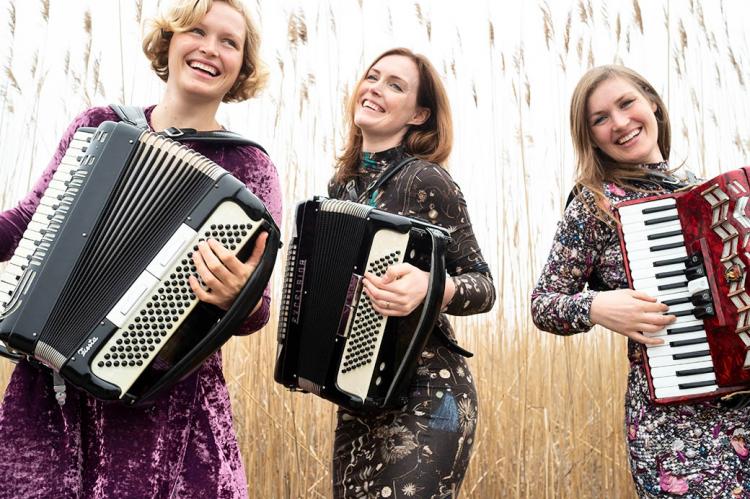 See
Árbæjarsafn is the historical museum of Reykjavík that offers visitors an insight into the way Icelanders used to live and work in earlier times. My three sisters and I sometimes play the accordion there in the summer on the weekends.