Villa Italian Specialties, across from the train station in East Hampton Village, is temporarily closed following a small fire on Sunday afternoon. The blaze, which began in an old oven, was quickly extinguished, though not before it spread to the attic, said East Hampton Fire Department Chief Gerard Turza Jr. 
The fire department received a report of smoke at the specialty food shop at 7 Railroad Avenue at about 4:30 p.m. First Assistant Chief Duane Forrester arrived two minutes later, followed by Chief Turza. They found that the oven fire had been extinguished, but that there were flames in the attic, above the kitchen. 
A deliveryman who was bringing a brand-new oven to Villa had used a fire extinguisher to put out the fire in the old oven, which was still on, the chief said. Employees then evacuated the building.
"They were very fortunate that the employees were still at the store working on preparing food for tomorrow and noticed the smoke, otherwise it would've been a different story in an hour or two," said Chief Turza.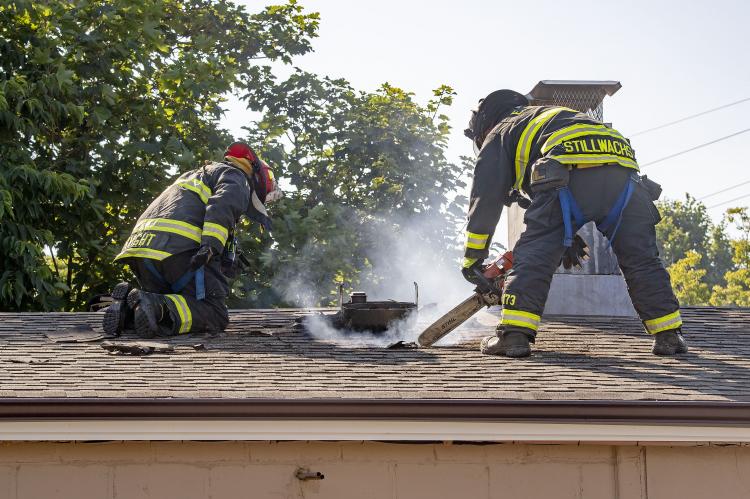 Firefighters began by removing an inspection hatch, described as a removable panel in the kitchen ceiling, and cutting a hole in the roof to pinpoint and extinguish a small pocket of fire.
They had to cut a 2-by-2-foot hole in the roof, and there is also some damaged duct work that needs to be addressed before the store can reopen, Chief Turza said. 
Villa, which opened in 1976, will be temporarily closed until repairs are made. The chief could not say how long that might take. 
A village fire marshal is investigating the exact cause. Firefighters were released from the scene at 5:30 p.m.