If you've ever flown in or out of Kennedy Airport, you've probably seen the Trans World Airlines Terminal, or the TWA Flight Center as it was called. Built in 1962, the shapely building was designed by the legendary architect Eero Saarinen to usher in the Jet Age, but has been unused since 2001, when the airline went bankrupt. Designated a New York City landmark in 1994 and placed on the National Register of Historic Places in 2005, it reopened on May 15 as the sleek and retro-chic TWA Hotel, designed to make visitors feel as if they've slipped through a time portal and landed right back in the glamorous era of aviation.
Between the Flight Center and Jet Blue's Terminal 5, two towers were built for the 512 guest rooms, making it the only hotel that's truly on site at J.F.K. So, a week after it opened, I gave the TWA Hotel a test run with an overnight stay, having over the years tried some of the drab alternatives near the airport on nights before a dawn flight.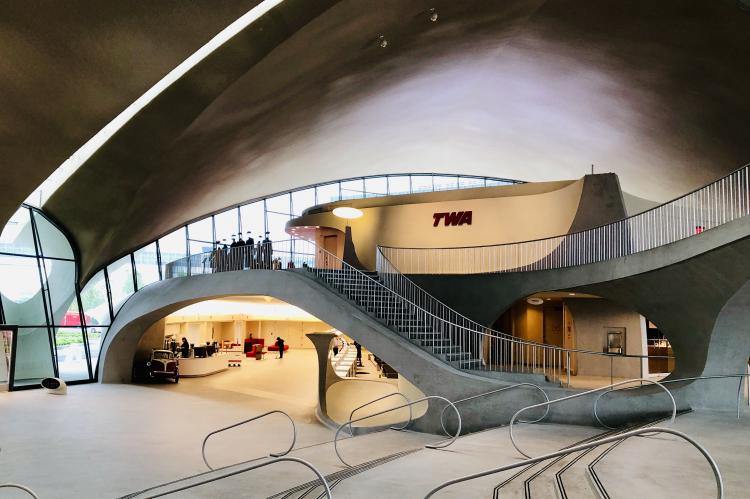 Inside Saarinen's swooping 200,000-foot lobby — where not a single right angle is to be found — hotel check-in desks have replaced the original airline kiosks. Vintage Solari split-flap information boards have been restored to click and clack as they display airline destinations and gate numbers; it's not real flight information, but it certainly helps with the vintage vibe. A 10,000-square-foot fitness center is a nice modern touch, and there are six dining options that include a retro hotel bar dubbed the Sunken Lounge, another bar on board "Connie," a converted Lockheed Constellation passenger plane parked out back, and the Paris Cafe by Jean-Georges Vongerichten, which was reasonably priced and excellent, serving breakfast, lunch, dinner, and snacks. 
TWA Hotel rates start at $249 but there are also 12 and 6-hour day options available from $149.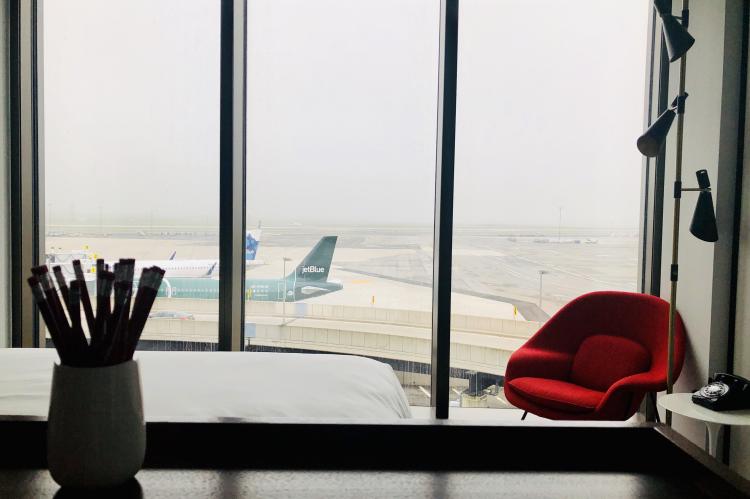 My room in the Hughes wing (named after the aviation pioneer Howard Hughes) overlooked the runway, but guaranteed a quiet night's sleep thanks to the 4.5-inch-thick noise-canceling windows. All rooms feature dark wood, Saarinen-designed chairs, a jar of sharpened red No. 2 pencils, a martini bar custom-built from walnut, and a working rotary phone. So far, so "Mad Men."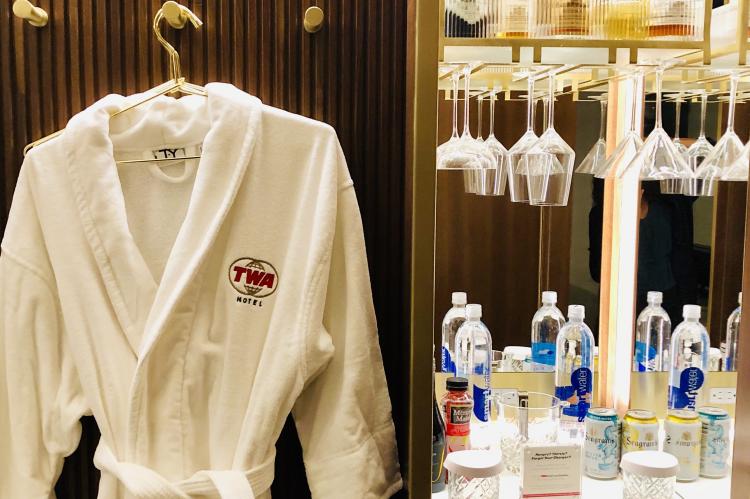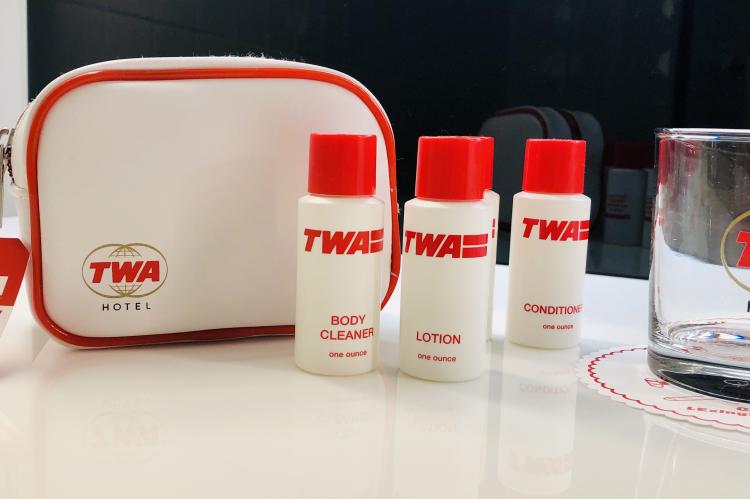 Up early the next morning, I wandered into the lobby where the baristas were ready with freshly brewed Intelligentsia direct-trade coffee. A woman pushing a luggage cart turned to speak to me. She looked like another weary traveler except that I noticed her raincoat was inside out. Before I could point this out, she told me she had taken the bus that morning from the city to have a look around but, since the hotel is entirely cashless, she was unable to buy breakfast. Soon, it became obvious that she was homeless and probably spent her days in New York's airports, where she could blend in with other disheveled people pushing around their possessions. I bought her a cup of coffee and a croissant and we parted ways.
And there you have it: The TWA Hotel is by far the best place to spend a pre or post-flight stay at J.F.K. But it's a gorgeous time capsule from which we must eventually emerge  either to enter the maw of Manhattan or be herded like cattle onto a jet plane.