Pulling up family and profession­al roots in upstate New York to live closer to the ocean in 1999, Richard and Rosanne Barons settled into a three-bedroom house in Springs that had been built as a small summer cottage. Over time they transformed it into a serene oasis filled with carefully chosen treasures, each with a story of its own.
Mr. Barons accepted an offer as the director of the Southampton Historical Museum and became the director of the East Hampton Historical Society in 2006. Thirteen years later, he is the senior curator of the society, mounting exhibitions at Clinton Academy, the Thomas and Mary Nimmo Moran Studio, and the Gardiner Mill Cottage Gallery, owned by East Hampton Village, where he is a consultant.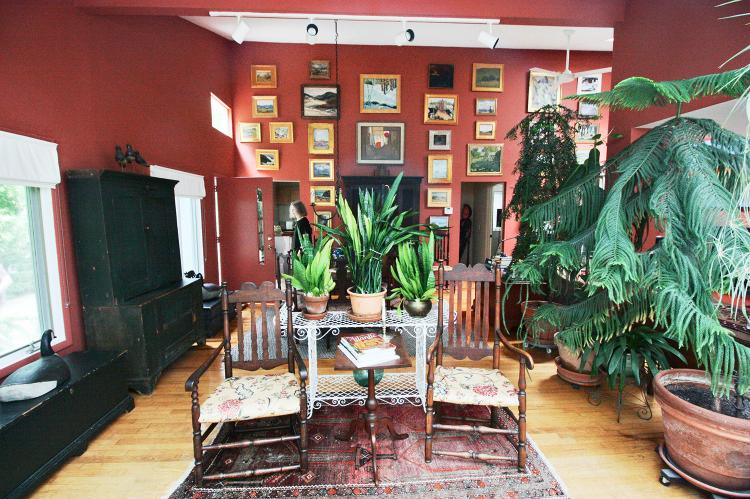 At Southampton, Mrs. Barons concentrated on the photography collection, working also as a page at the Rogers Memorial Library. Mr. Barons has a degree in art history with a minor in architectural history and had taught those subjects at SUNY Broome Community College in Binghamton. Mrs. Barons has a degree in art education. In East Hampton she was the historical society's registrar, recording details of donations of artifacts and clothing.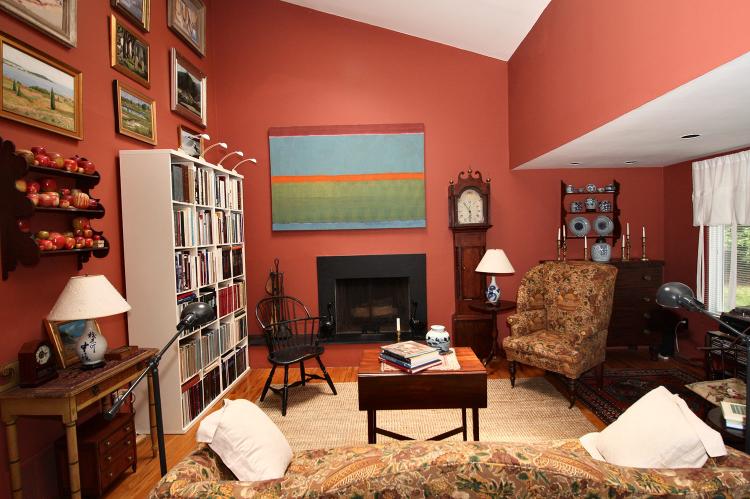 As a matter of serendipity, Mr. Barons also had been working on a book for the last few years about the architecture and interior design of summer houses here, which has just been published. Written by Mr. Barons, with photographs by Stanley Rumbough, a photographer and a son of Dina Merrill, "Behind the Privets: Classic Hamptons Houses," the book includes houses that in terms of style and taste could outshine any that have sprung up, here and in other affluent resort communities, over the last 20 years.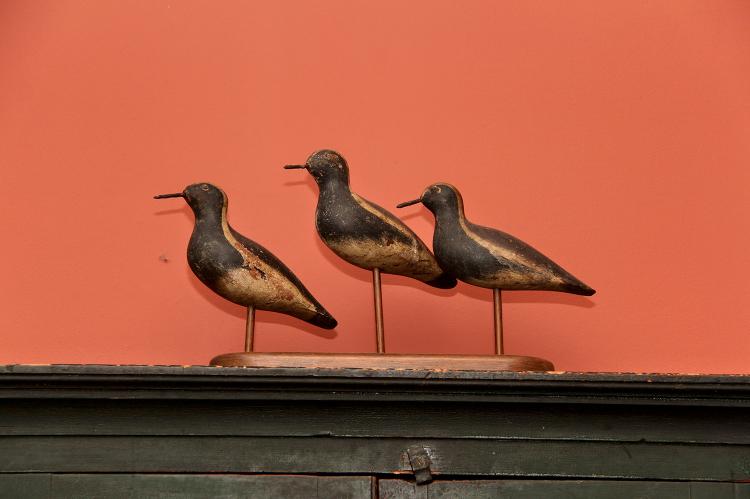 Mr. and Mrs. Barons have created collections of objects and paintings over a long marriage. They are "very personal and very much what we enjoy living with," said Mr. Barons. "It has been fun gathering them," Mrs. Barons added. Asked whether they rotate paintings from the living room wall (painted Pompeian red), where they are hung salon style, she said, "Things are always on the move. Some things get to stay, some things go, and some just move around."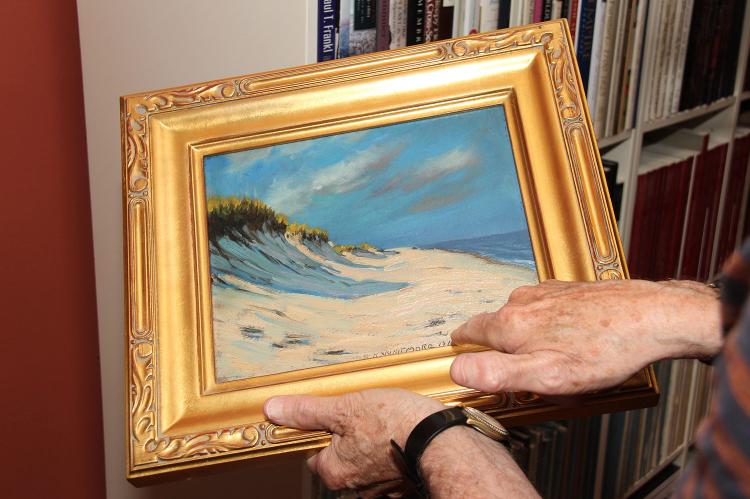 And of course, they don't compete with the institution they work for; ergo there is no Dominy furniture, for example. "The house has to live up to us. We don't have to live up to it," Mr. Barons said.
 He added that when he and his wife started collecting it was difficult to find information on lesser-known painters. They bought a compendium called "Who Was Who in American Art," a synopsis covering 400 years of artists in America. "The joke was," he said, "that you should not buy a painting if the artist only merited five lines — most of our artists were two-liners."