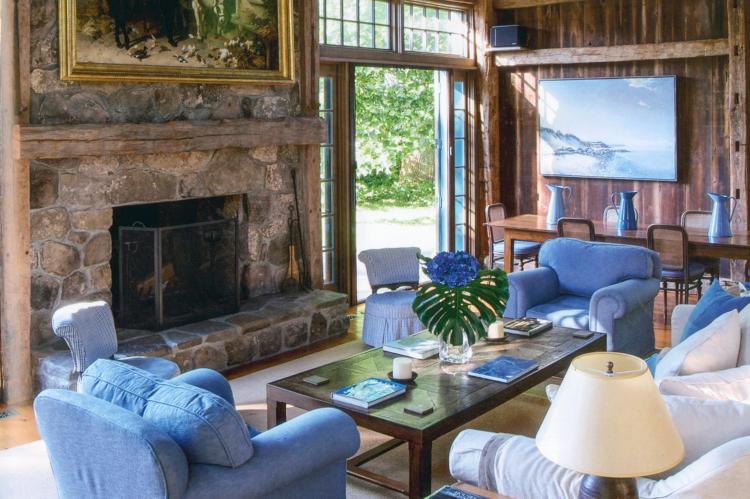 There is a sense of tangible danger in recent years on the South Fork. This peril does not derive from a murder or a slew of rip currents, although those are sobering in their own right. This precariousness stems from a material loss that carries a metaphysical threat, a loss of identity.
The new book "Behind the Privets" addresses this prospect by capturing some of the last great South Fork summer cottages of the 20th century in photos by Stan Rumbough, an architectural photographer who once worked in fashion. It is an effort to record and remember what was, before these gems eventually fall out of family hands and into those of people who would have them razed for their own aggrandizement.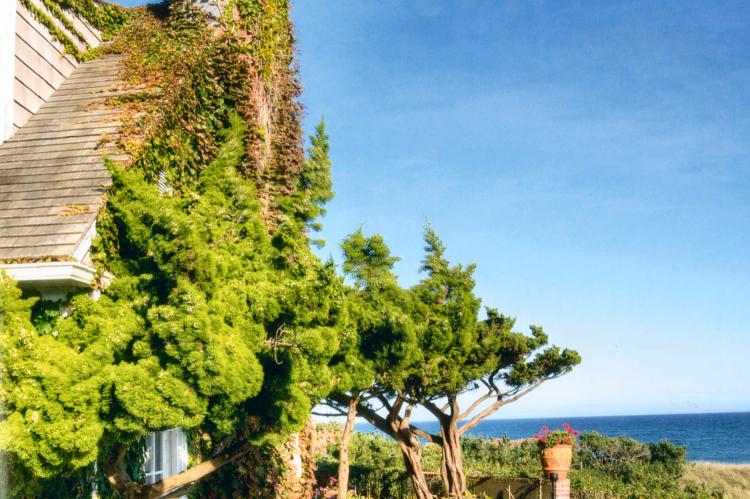 Given their placement on oceanfront parcels or on some of the poshest lanes in America, these cottages, grand as some may be, are an endangered species, not likely to survive a change of ownership.
Richard Barons, the curator of the East Hampton Historical Society and author of the book's text, said Alice Wainwright and Calista Washburn "dreamed up the book about five years ago, and got Stan and I to volunteer and work with them as they got their friends to let us in to write up some of East Hampton's historic and semi-historic summer cottages."
As they saw so many of their friends' old houses gutted, moved, or torn down, they wanted a way to preserve things as they were, a landscape so many of us came here to experience in the first place.
It's a personal book for Mr. Rumbough, who includes the house he grew up in with his mother, Dina Merrill, at Wiborg's Beach. Among the other East Hampton houses profiled in the book are the original Rowdy Hall, where a young Jacqueline Bouvier spent time with her father, Jack Bouvier, and her sister, Lee, and the Ring Lardner cottage on West End Road. You can also find a house in Sagaponack dragged to the beach by its owners. 
Public spaces such as Sylvester Manor on Shelter Island and LongHouse Reserve in East Hampton are included for their own special histories.
Adding to the commentary are David Netto, a designer and author who wrote the preface, and Alec Baldwin, who wrote the foreword. Mr. Barons, Mr. Netto, and Mr. Rumbough will discuss the book and have a signing at an event co-sponsored by BookHampton at the Hedges-Edwards Barn of the Mulford Farm in East Hampton on Saturday at 5 p.m. The event is free, but registration through BookHampton is required.