Kathleen Mulcahy, a challenger mounting her first bid for Sag Harbor mayor, pulled off a major upset Tuesday, unseating the two-term incumbent, Sandra Schroeder, with 489 votes to Ms. Schroeder's 197.
"It was a big turnout, people wanted change. They wanted to have an opinion about what happens in their village," Ms. Mulcahy said.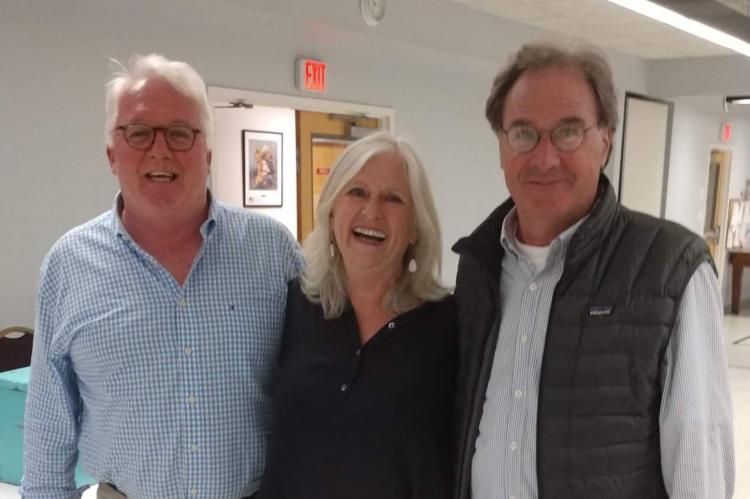 Aidan Corish, an incumbent running for his second term, and Robert Plumb, the president of Salt Construction Company, who has been a member of the village's zoning board of appeals for the past four years won the two open seats on the village board. Mr. Corish earned 481 votes, and Mr. Plumb 447. The challengers Jennifer Ponzini and Silas Marder trailed with 247 votes and 78 votes respectively.
Ms. Mulcahy had called for the creation of a village administrator position, improved communication between the mayor and the public, and more long-term planning."We need an administrator to make sure we're getting the right bids and the right contracts," she said. "We have all these great ideas, all these boards that come up with plans, but there's nobody whose job it is to do project management. The village clerk is overwhelmed with work already, and I don't think that is the mayor's job."
A mayor, Ms. Mulcahy said, should also be more open to having discussions with the public than Ms. Schroeder has been. "People feel closed off and like they're not being heard," she said during the campaign. 
Ms.Schroeder, a longtime village clerk and former deputy mayor was first elected in 2017, succeeding Brian Gilbride, who had served for six years. She defeated Robby Stein, Sag Harbor Village Board member. 
Residents also approved a proposition to raise the length-of-service award for veteran ambulance volunteers from $20 to $30 a month for each year of service earned after 2019. There were 597 in favor and 54 against. The rate will remain $20 a month for each year served before 2019 and after 1996, when the service-award program was first approved by voters. The amendment will go into effect Jan. 1, 2020.
Lisa R. Rana, the village justice, who ran unopposed in her bid for re-election received 471 votes.