An Amagansett School Board member who won her seat in a write-in campaign during a hotly contested election in 2017 has resigned, and on Tuesday the school board appointed a new member to fill the empty seat.
Claudia Quintana submitted a letter to her colleagues on Sept. 11, saying that she was resigning "effective immediately." "Various personal reasons prevent me from dedicating the time the Amagansett School Board deserves," she stated.
In May 2017, some Amagansett parents had lauded Ms. Quintana's victory as "a win for all," calling her "a role model" who would bring "energy and curiosity" to the board. She was the second-highest vote-getter in a field of five candidates that year. Her term was to end  on June 30, 2020.
"It has been a privilege to have served on the board and I wish you much luck in the future," Ms. Quintana wrote in her letter of resignation.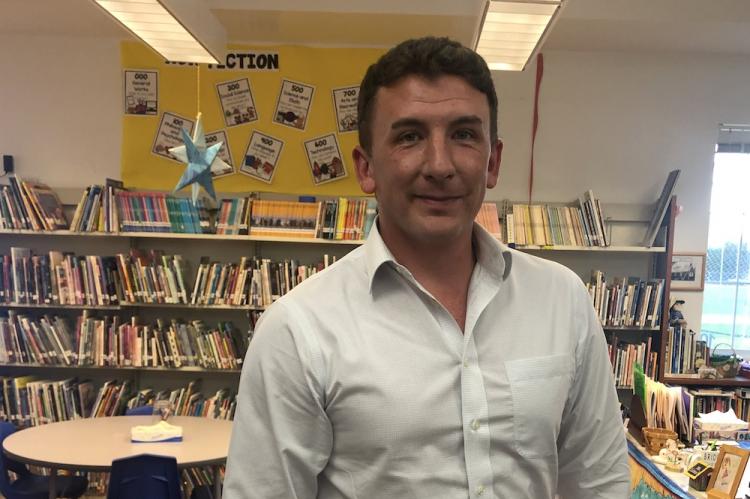 Kevin Warren was sworn in on Tuesday, after a 3-0-1 vote, to serve the rest of Ms. Quintana's term. Hank Muchnic abstained.
According to Sandy Nuzzi, clerk of the Amagansett School District, the board had sent out "inquiries" seeking prospective board members. Kristen V. Peterson, president of the board, said Tuesday that there were four responses, three from parents and one from a member of the community. Mr. Warren's experience as a member of other boards made him stand out from the field of applicants, she said.
The school board also had the option to leave Ms. Quintana's seat vacant, or to hold a special election to allow voters to choose a new member.
Mr. Warren's appointed term will end on May 19, 2020, after the general school board elections and budget vote.
Also Tuesday, the board heard the results of the school's annual audit, which concluded that the district is in good financial shape. Joseph Kehm of the auditing firm EFPR said Amagansett received an "unmodified opinion," the best result possible, even though the district has an "unrestricted fund balance" — sometimes referred to as a surplus — greater than 4 percent of the current year's budget. State law caps the amount districts can have in that account at 4 percent; Amagansett has 7.8 percent.
"It's not uncommon for tuition-paying districts to do this," Mr. Kehm said. "Practically speaking, the way I view it, the gap wasn't that significant in terms of absolute dollars. But it is technically something we report on from a compliance standpoint. The district has a plan in place to address that."
Amagansett had a surplus just under $600,000 from the 2018-19 school year budget after cutting spending, and will transfer some of it to reserves. The district also anticipates returning some of it to the community during the next bud­get cycle.
"We did a good job, which actually created a higher unrestricted fund balance, which I'm sure we'll give back to the taxpayers as soon as we can," said Mr. Muchnic, who is on the district's audit committee.