Although "Joker" leads this year's Academy Award nominations with 11, Martin Scorsese's "The Irishman," a film produced by Bridgehampton's Jane Rosenthal and starring the Montauk part-timer Robert De Niro, tied for second with "Once Upon a Time . . . in Hollywood" to garner 10 overall nominations.
Films with other local connections also did well. "Marriage Story," directed by Noah Baumbach and starring Scarlett Johansson, received six nominations. Mr. Baumbach has a house on the North Fork. His partner, Greta Gerwig, received six nominations for her film "Little Women." Ms. Johansson has a house in Montauk. She was nominated for best actress for "Marriage Story" and best supporting actress for "JoJo Rabbit."
"Parasite," a selection of the 2019 Hamptons International Film Festival by Bong Joon-ho, also received six nominations. 
In general, the film festival's roster did very well in the nominations. Nominees in the best picture category, which included nine films this year (the academy can select up to 10 each year), included "The Irishman," "Parasite," "Marriage Story," "Jojo Rabbit," and "Ford v Ferrari," all of which were at the festival in October. The last also has the distinction of being produced by Jenno Topping, who grew up in Sagaponack and visits the area and her family regularly.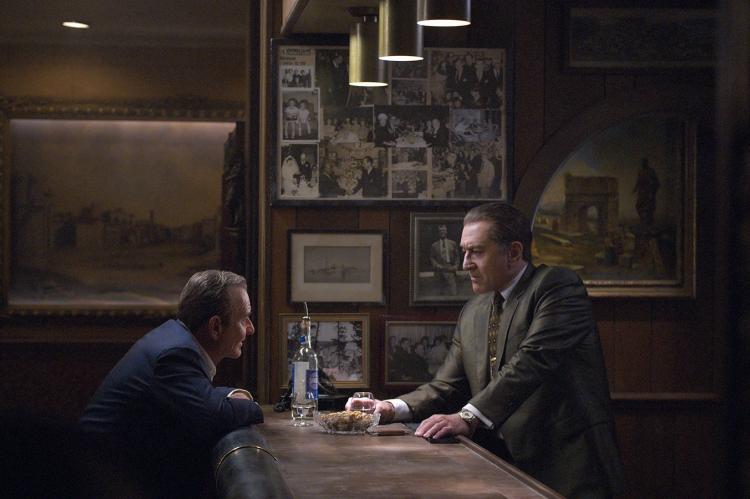 Two of the best actor nominees are from films that screened at HIFF. Adam Driver starred in "Marriage Story" and Jonathan Pryce led "The Two Popes."
Best director nods went to Mr. Joon-ho for "Parasite" and Mr. Scorsese for "The Irishman." Al Pacino and Joe Pesci both received best supporting actor nominations for their work in "The Irishman." Anthony Hopkins was nominated for "The Two Popes."
Other best supporting actress nominees from films with local ties were Laura Dern for "Marriage Story" and Florence Pugh for "Little Women."
A film screened as part of the festival's Now Showing series in September, the documentary "Honeyland," was nominated for best documentary feature.
Films connected to the festival received some 40 nominations in categories such as best foreign film ("Parasite" and "Les Miserables," which HIFF is screening again this weekend at Guild Hall), original screenplay ("Marriage Story," "Parasite," and "Knives Out"), adapted screenplay ("The Irishman," "Jojo Rabbit," and "The Two Popes"), documentary feature ("For Sama" and "The Cave"), and cinematography ("The Irishman"), among a number of design and technical awards.
The awards will be presented on Feb. 9.