The annual Blessing of the Fleet will start at 5 p.m. on Sunday in Montauk Harbor.
Local clergy will be posted at the town dock aboard the Ebb Tide, near the Dock restaurant, to bless those who work on and sail the waters. The ritual, which features gaily decorated boats of all kinds, can be seen from anywhere on the harbor area and the jetties.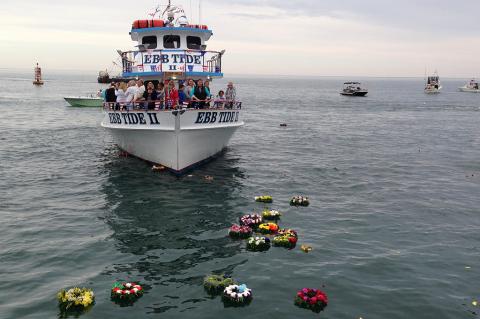 After the blessing, the boats will head into Block Island Sound, near the bell buoy, to throw 12 memorial wreaths into the water, honoring watermen and women in the community who have died this year.
The names of those who will be honored will be announced.